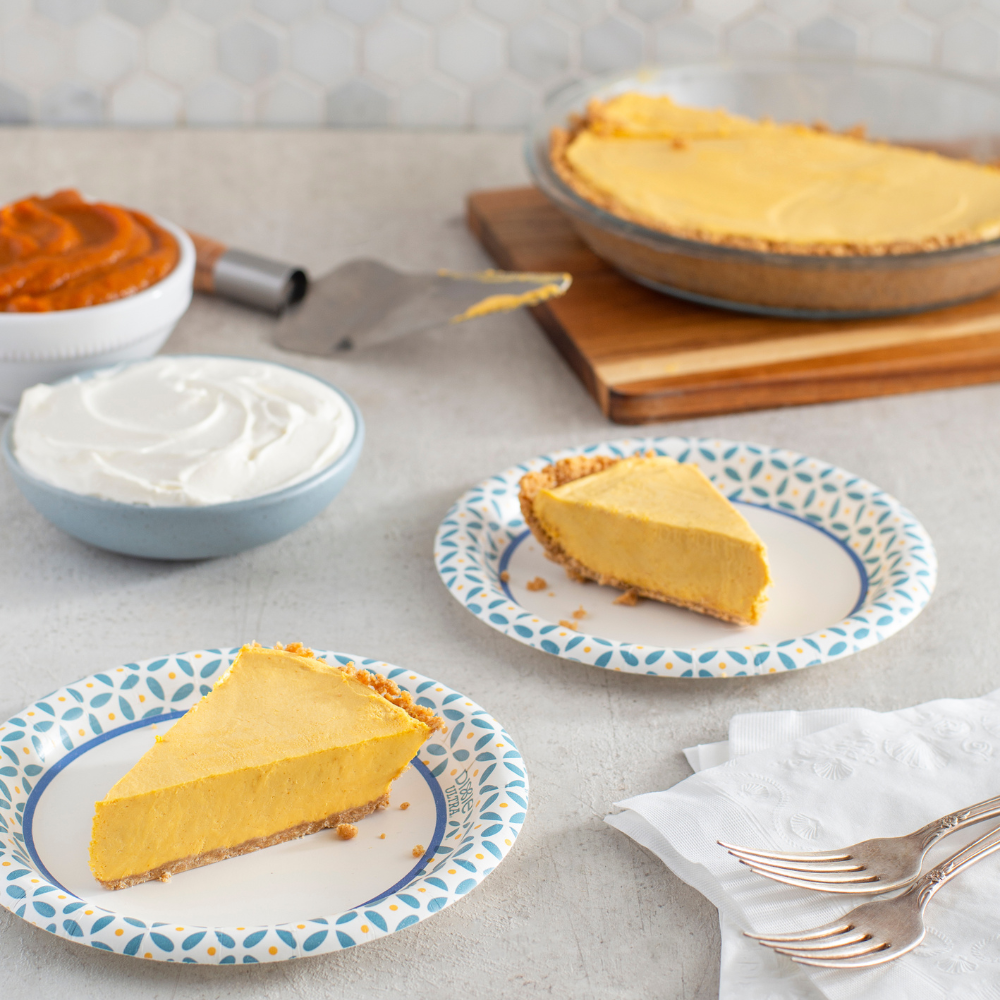 Prep Time: 20 minutes
Total Time: 20 minutes (+ 2 1/2 hours chilling time)
Serves: 8
Ingredients:

1 1/4 cups graham cracker crumbs1/2 cup melted butter1 pkg (8 oz) brick-style plain cream cheese, at room temperature1 cup canned pumpkin purée1/2 cup granulated sugar, sifted1 1/2 tsp pumpkin pie spice2 1/2 cups whipped cream

Instructions:
1. Stir together graham cracker crumbs and melted butter. Press into bottom and up side of 9-inch pie dish; refrigerate until set.
2. Using electric mixer, beat cream cheese until light and fluffy. Beat in pumpkin purée, sugar and pumpkin pie spice until smooth.
3. Fold whipped cream into cream cheese mixture; spoon into prepared crust, smoothing top. Refrigerate for 2 to 4 hours or until set
Tip: Garnish with toasted pecans if desired.