Cranberry Muffin Stuffing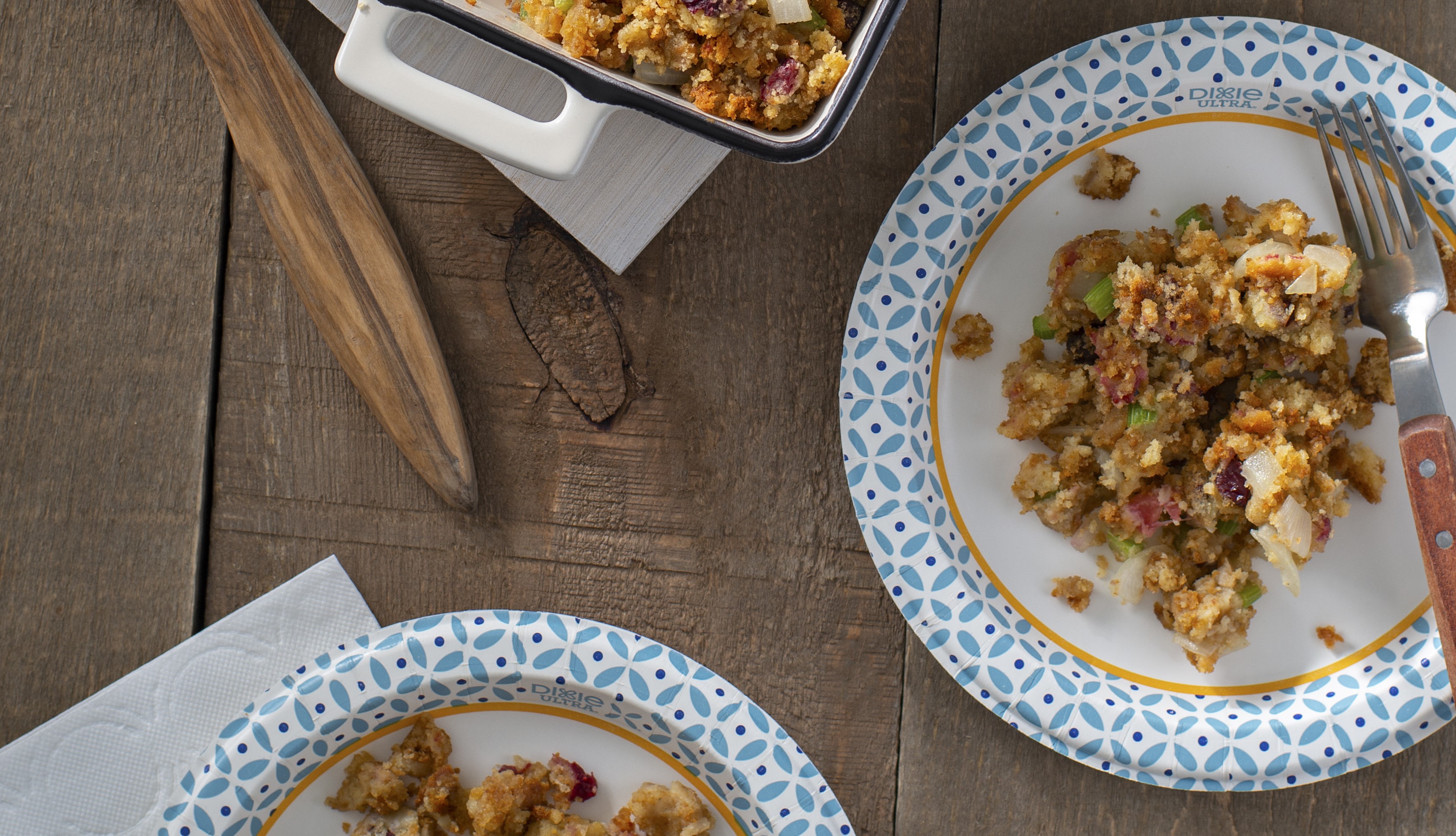 Prep Time: 15 minutes
Cook Time: 45 minutes
Total Time: 1 hour
Serves: 4
Ingredients:
1/4 cup butter, divided
6 cups crumbled day-old cranberry muffins
1 large onion, diced
3 stalks celery, diced
2 tbsp poultry seasoning
1/4 tsp each salt and pepper
1 cup sodium-reduced chicken broth
1 tbsp Dijon mustard
2 tbsp finely chopped fresh parsley
Instructions:
Preheat oven to 350˚F. Melt 2 tbsp butter in large skillet set over medium heat; cook crumbled muffins for 5 to 8 minutes or until golden and toasted. Transfer to plate.

Add remaining butter to skillet; cook onion, celery, poultry seasoning, salt and pepper for 3 to 5 minutes or until tender. Stir in broth; bring to boil. Cook for 5 to 7 minutes or until reduced to about 3/4 cup. Stir in mustard.

Toss together toasted muffins and onion mixture until well combined. Transfer to greased 8-inch square baking dish. Cover with foil.

Cover and bake for 20 minutes. Remove foil; bake for 10 to 15 minutes or until golden brown and heated through. Sprinkle with parsley.
Tip: For make-ahead, assemble the stuffing in a baking dish. Cover and refrigerate for up to 1 day. Bake, adjusting cooking time as needed.